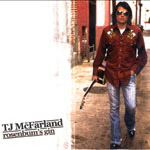 1. You Loved Me When
2. Bullhorns on a Cadillac
3. Emmy
4. Wherever's After Crazy
5. Ride This Train
6. Rosenbum's Gin
7. They
8. Sweet Little Melody Jane
9. Getaway
10. Marilyn's Eyes
11. Out of the Blue

Produced by Pride Hutchison & Michael Dumas
Co-Produced by Scott Hutchison
Arranged by Pride Hutchison
Mixed by Pride Hutchison, except tracks 1 & 11 mixed by Dale Lawton
Recorded and Mixed at Radio Recorders, Hollywood, CA
Mastered by Gene Grimaldi at Oasis, Studio City, CA
Photography by Henry Diltz
Graphic Design by Ben Bennett - 29e, Inc.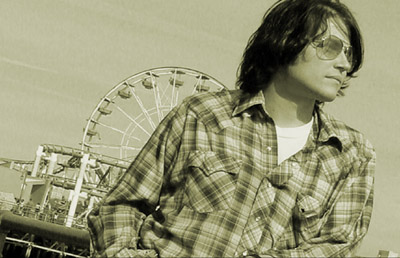 TJ McFarland
Rosenbum's Gin


An eclectic mix of folk, rock and West-coast country, stylistically between Blonde on Blonde-era Dylan and Exile on Main Street-era Stones. Enlisting the talents of Dwight Yoakam's and Lucinda Williams' bands along with other notables including Waddy Wachtel, all 11 songs were written or co-written by McFarland.